Your Trust – Your Choice
Because Personal Trusts don't always fit the mold.
Pinion is a Professional Individual Personal Trustee in Delaware, providing a smart alternative solution available to attorneys, financial advisors, corporate trust providers…and directly to clients.
The name, Pinion, recalls the feathers of a bird's wing responsible for the freedom of flight. The freedom to choose the way trusts are administered is Pinion's mission.
Pinion understands that personal trusts and the families associated with them often have unique and complex needs that require innovative and flexible solutions.
A Service Built Around What's Important to You
Pinion cares about what's important to you. We understand that each family's circumstances and values are different…and we tailor our services to meet your family's needs. It's a relationship that begins when you pick up the phone.
Personal attention…Dedicated to each client's specific needs
Reliability and stability…Over 30 years of "trust" experience and expertise
Flexibility…Equipped to administer trusts that many others would not or could not
Unbiased guidance…Not subject to family or other pressures
Responsive communication…Accessible, proactive, consistent client attention
Built-in succession…A support team and succession plan is in place
Reasonable Fees…Fewer internal costs allow for attractive fees
Expert Personal Trust Management in the Nation's Best Trust Environment
Pinion is helmed by Theresa L. Hughes MBA, CTFA, AEP®. With over 30 years in the trust business, she has accumulated the kind of expertise and perspective that enables her to handle a wide variety of trusts, often with unique and complex needs that require innovative and flexible solutions. For many good reasons, in affiliation with Santora CPA Group, Pinion has chosen Delaware, a state with trust laws that are known to be among the most favorable in the country for trust creation and administration.
Delaware laws permit the separation of trustee powers, such as administration, investment management, and discretionary distribution duties, allowing the creator of a trust and their beneficiaries maximum flexibility in the management of their trust.  Engaging an administrative trustee in Delaware with the ability and experience in personal trust management is essential to a successful trust plan.
If you have a need to fill the duties of Trust Protector, Discretionary Distribution Adviser, Designated Representative, or Investment Direction Adviser, Talon Fiduciary Solutions, a Santora CPA Group Company, now provides an alternative for these roles within Delaware Directed Trusts. Contact talon@piniondelaware.com for more information.
Get in Touch with Pinion
About Theresa L. Hughes
Theresa has worked in the trust industry in a variety of capacities over her career. A third of her career has been as a Chief Fiduciary Officer for several trust companies. She is highly knowledgeable about trust administration and about Delaware trusts in particular.  Theresa is currently accepting appointments as a professional individual Delaware directed trustee.  You can view her LinkedIn profile at: www.linkedin.com/in/thughes-indivttee
"My career in the personal trust business has spanned over three decades. In my role as Chief Fiduciary Officer with several substantial trust companies, I honed my knowledge and skills, preparing me to serve as a highly qualified individual personal trustee. In this role, I offer an alternative to corporate or family member trustees, bringing a unique combination of expertise, dedication, empathy, and openness to serve my clients in ways that best fit their specific needs."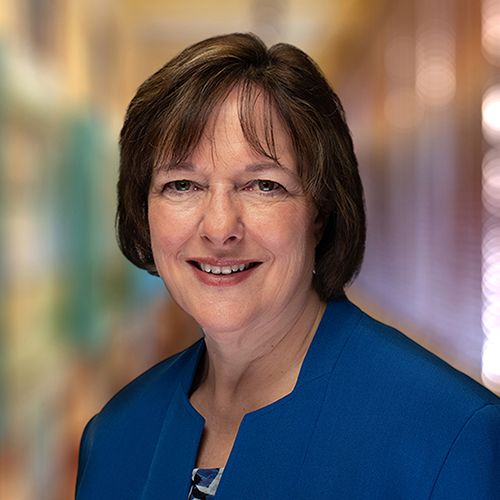 TO REACH THERESA DIRECTLY:
Theresa L. Hughes, MBA, CTFA, AEP®
220 Continental Drive, Suite 112
Newark, DE 19713
trust@piniondelaware.com
302-224-5168 (Direct)
302-354-3244 (Mobile)
302-224-8768 (Fax)

Now Introducing Talon Fiduciary Solutions
A Santora CPA Group Company
Talon is ready to serve in many of the fiduciary and non-fiduciary roles commonly present in Delaware Directed Trusts. Including:
Trust Protector
In conjunction with the other interested parties named in a Trust, Talon will remove and appoint Trustees, amend the administrative and tax provisions, and

perform

other duties as outlined in the Trust Agreement.
Designated Representative
When serving as Designated Representative, Talon will receive notifications and accountings on behalf of a class of beneficiaries and will represent and bind the beneficiaries according the terms of the Trust Agreement.
Discretionary Distribution Adviser
Talon will work with beneficiaries requesting distributions to determine if a distribution request is appropriate and will approve, partially approve, or decline the distribution in accordance with the dispositive provisions of the Trust.
Investment Direction Adviser
In a limited capacity, Talon will direct the Trustee to act on behalf of the Trust with investment matters.
Utilizing Talon Fiduciary Solutions to serve in these roles can alleviate the stress and conflict that may arise when a friend or family member takes on these responsibilities. Please contact talon@piniondelaware.com to explore these solutions.
Over the last decade, I have entrusted the administration of dozens of my clients' trusts to Theresa Hughes. Not only has she provided excellent Delaware-centered trust administration, my clients consistently receive attentive, professional, and thoughtful service. Now that Theresa has developed her own brand in Pinion, the clients she has worked with in the past have virtually all migrated back to her as their Delaware Trustee.
Louis W. Pierro, Esq. Founding Partner, Pierro, Connor & Strauss, LLC
We found Theresa Hughes after being referred to her through our estate planning lawyer. As we were completing our trust and estate planning, we determined Delaware trusts would provide the best place of administration for our trusts. Navigating the trust process was challenging to our family. Theresa guided us through the process, and we were able to achieve our funding goal and the eventual sale of our family business entities. We value Theresa's experience and expertise as she continues to administer our trusts.
L.R., New York
Our attorney referred us to Theresa Hughes in late 2018 as we were transitioning our existing trust to Delaware. Theresa worked with us to accept our trust as quickly as possible while ensuring that all documentation for the transition was in order. Since Theresa has been our trustee, she has provided excellent service to us and our investment advisors. Her communication, responsiveness, clarity in educating us, and care taken with each and every transaction have been exceptional, and we couldn't ask for anything more.
R and S, California